We are delighted to once again feature in issue 15 of Build & Renovate Magazine. We are very grateful to Emer and Jay and Build and Renovate for their interest in our project and for including us in this edition. You can go to the Build & Renovate website to read the article or purchase a copy at your local Eason's. Alternatively, you can read the article below.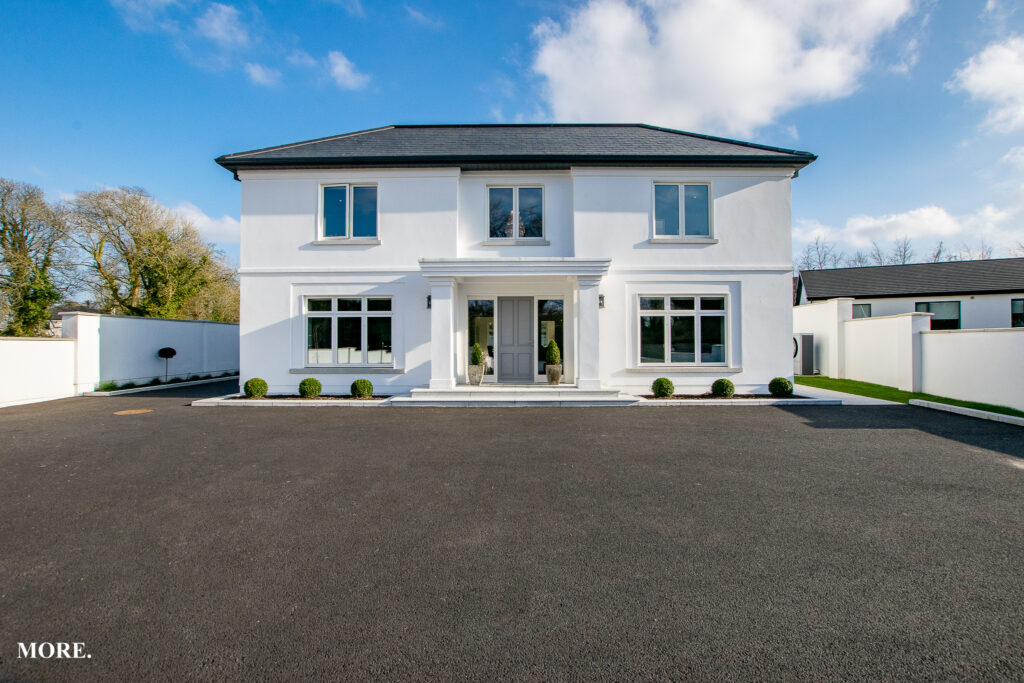 A Symmetrically Designed Neo-Classical Residence
The team at MORE Architecture are Architects, Planning Consultants and Project Supervisors. Rory is one of two directors, together with his brother Ian they make up the founders of MORE Architecture.
Here, Rory discusses the construction of a new build two storey neo-classical residence and garage in Westmeath.
"Our client approached us to redesign them a family home in a classical style, To achieve a true classical design some research and precedent analysis was necessary to achieve the necessary authenticity", Rory expains.
The process started by analysing the ordering systems of two master architects, Andrea Palladio (a Renaissance architect) and Le Corbusier (a modernist architect trained in classical design). Both architects employ regulating lines and golden section proportions to compose their designs.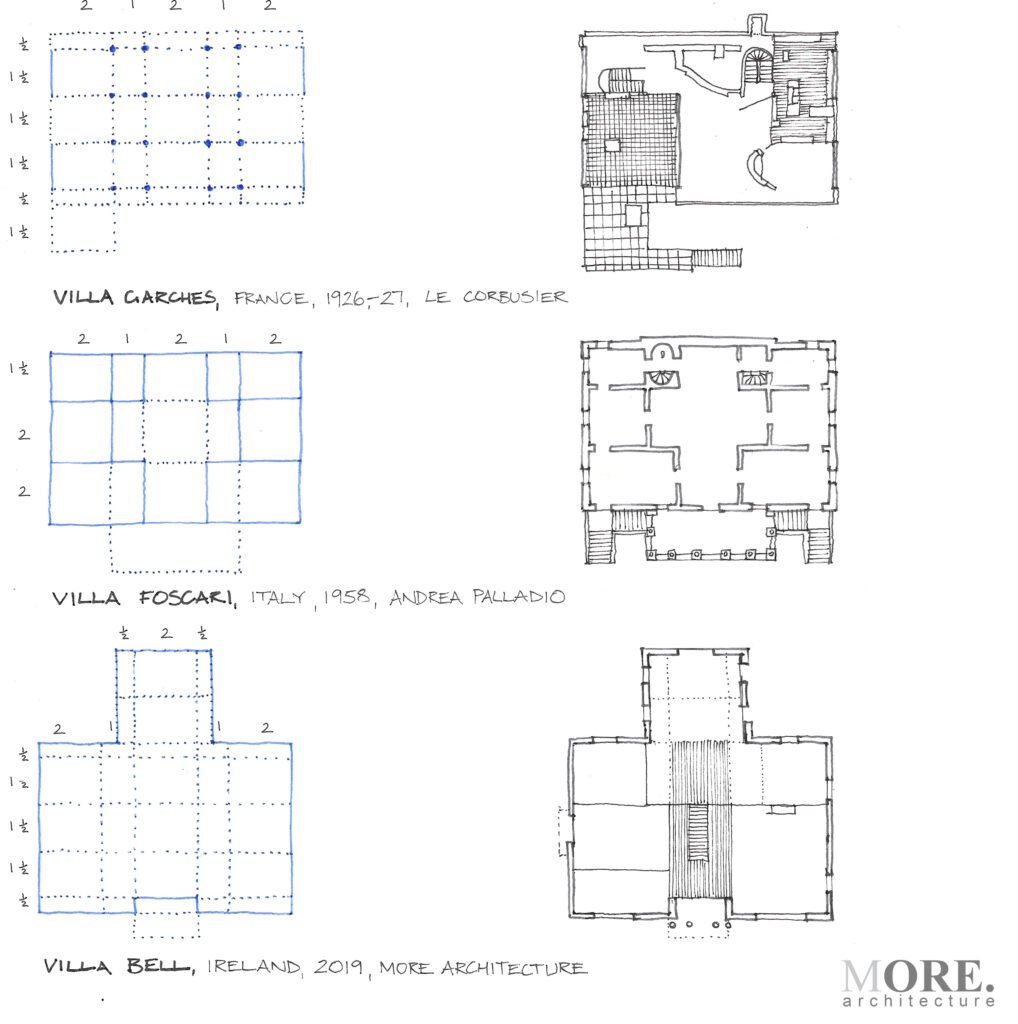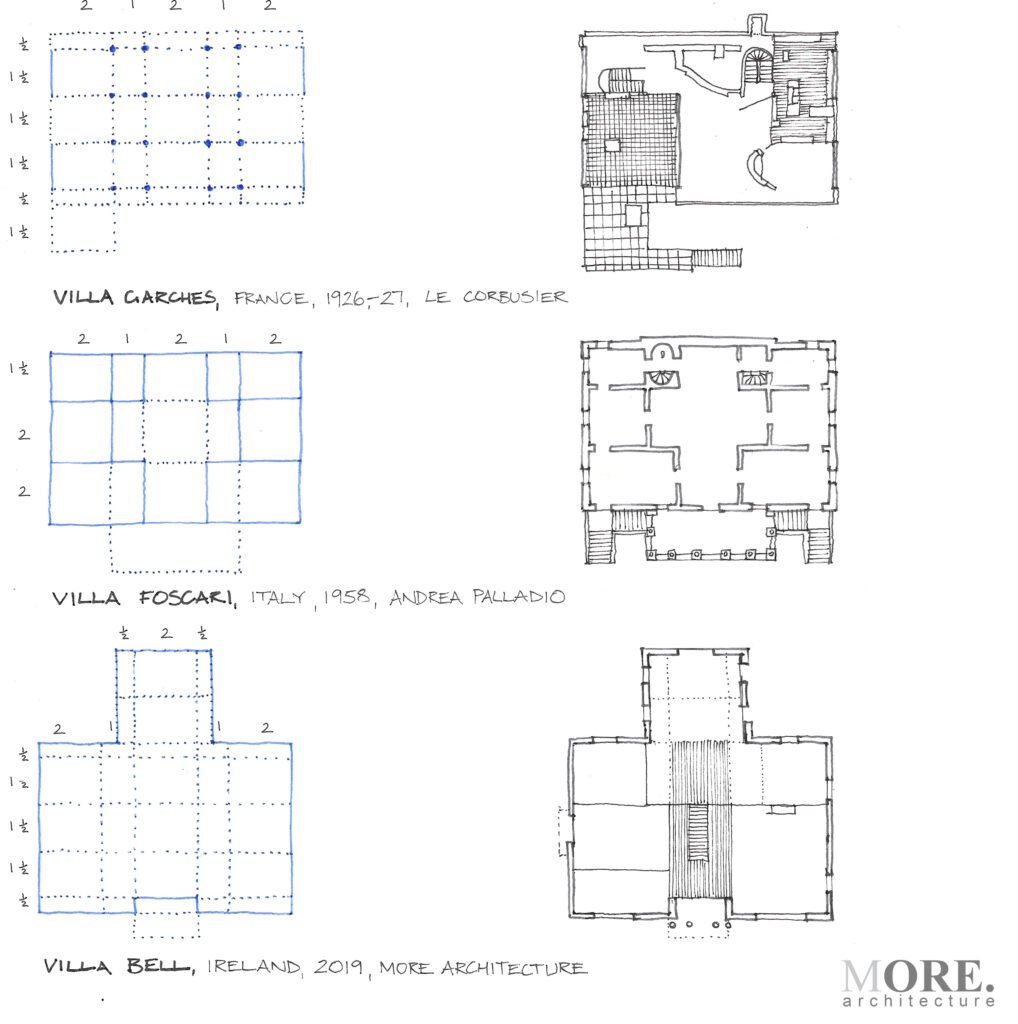 The house design and garage arrangement provide car parking for the family which has direct access to the utility, boot room and garage. This has been done to also avoid any impact on solar gain. The patio area is broken into different areas with varying degrees of intimacy. A glass canopy provides a section of covered outdoor area which connects to the BBQ area. There is also a fire pit with bench seating around.
"Our client came to us after they purchased a site which already had planning permission granted on it. The original planning was obtained by an engineering company and our client wanted the expertise of an architect to redesign the house and make a new planning application. We experience this quite a lot, where people don't quite realise what an architect's role is within a project,'' said Rory O'Reilly.
"There is a lot of confusion around who is the right professional to hire. A lot of people see obtaining planning permission as a major milestone and will focus more energy on getting planning permission rather than focusing on good design. Planning permission, while an important element to projects requiring planning consent, it is a relatively small part of that project, especially considering that the house will have a lifespan of 60 to potentially 100 years. That is why obtaining the milestone of a great design is paramount over any planning permission milestone."
As to the design brief?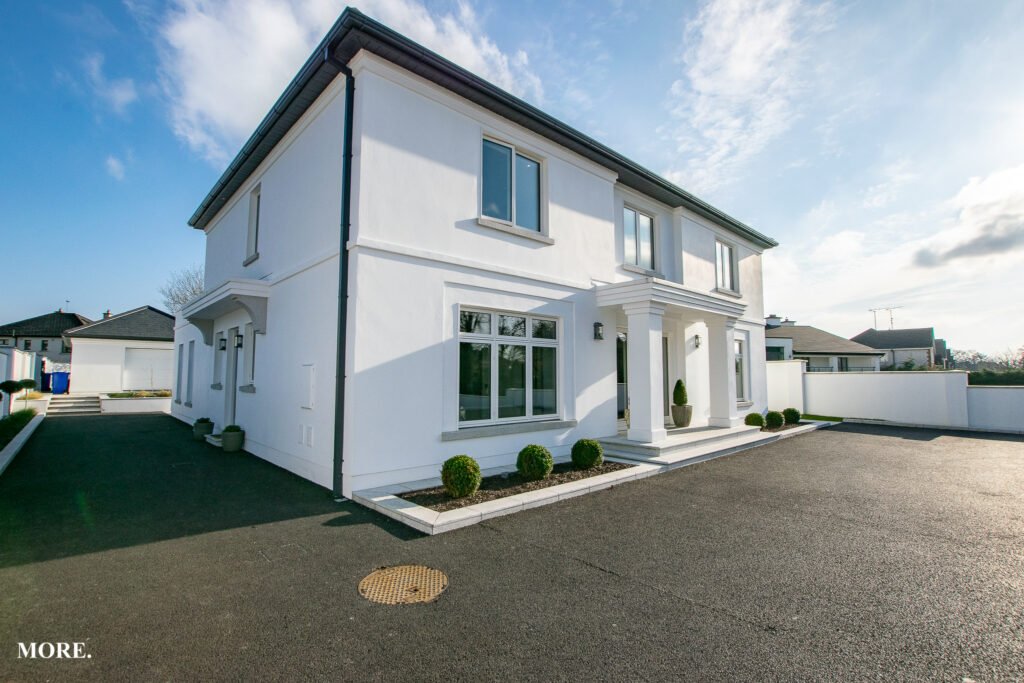 "Our client asked us to redesign the plans to better reflect a classical style house. They asked us to incorporate an open plan kitchen, dining and living area with a separate sitting room, utility, boot room, office and four double bedrooms. The master suite was to be en-suited with very generous wardrobe areas. Our client also expressed the importance for outdoor dining and the connection to the garden and the garage. Our clients are quite a sporty family, and so they asked if they could park in one area, that would be exclusive to the family, walk directly into a boot room that has lots of storage to store the sports gear. While visitors to the house can park at the front and come through the front door to experience the grandeur of a signature staircase."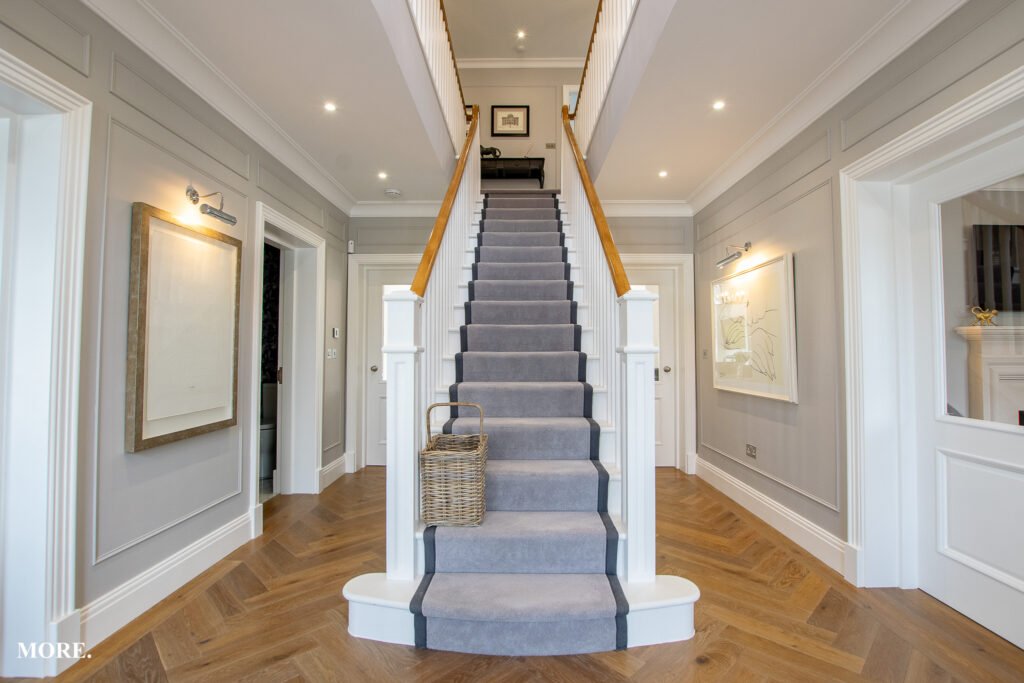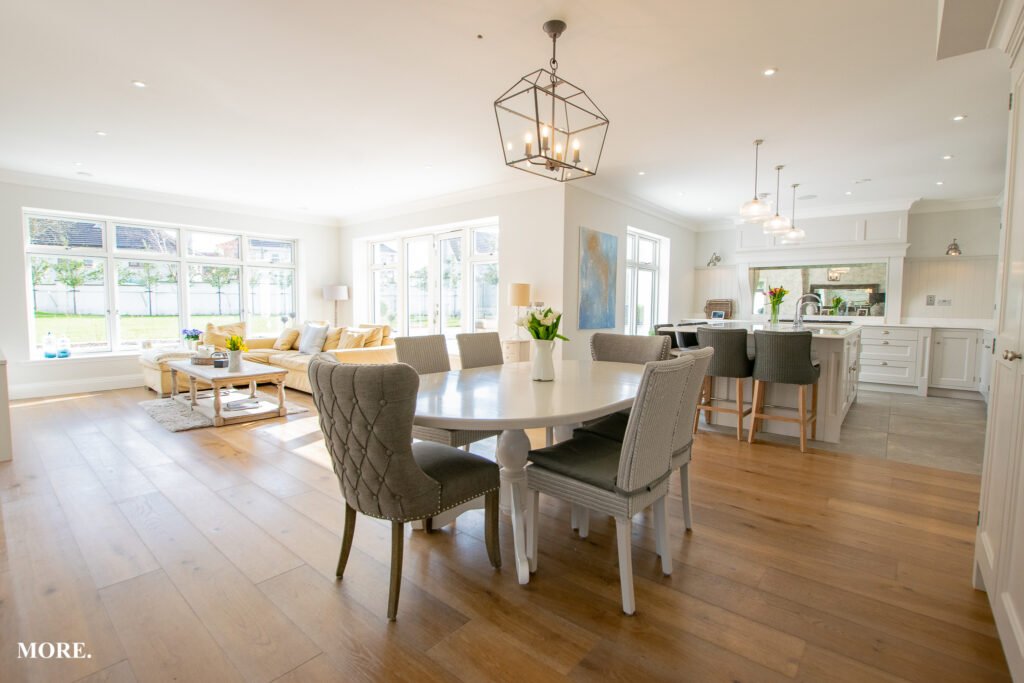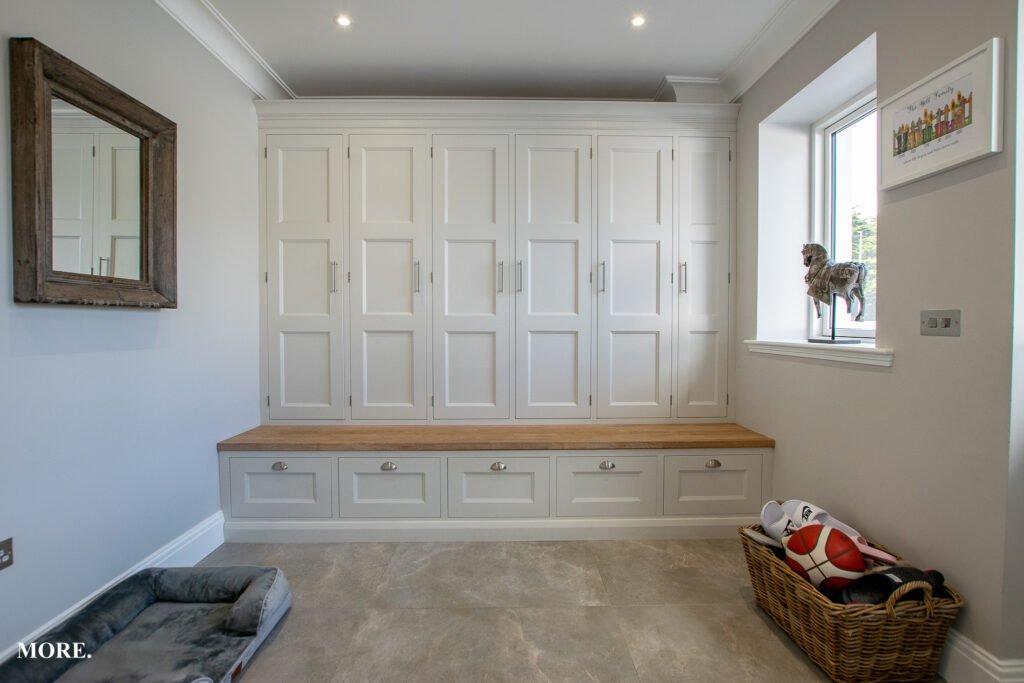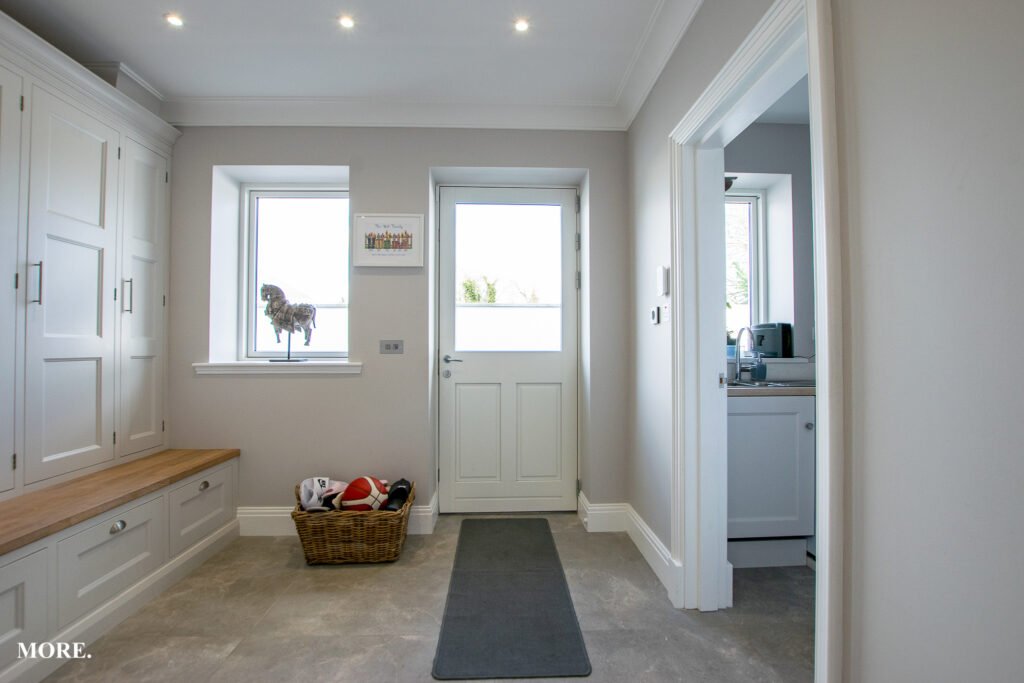 "The project ran extremely smoothly with the exception of multiple lock downs due to COVID 19 restrictions. Our client was very organised and had an experienced main contractor. Both components making for a smooth construction stage."
"Our clients are very proud of their new home and the efforts they put in place to see it come to realisation. The spaces work for their family dynamic very well. They have generous sized rooms, with lots of storage. All the spaces are warm and bright and are well connected to the main living spaces,'' enthused Mr O'Reilly.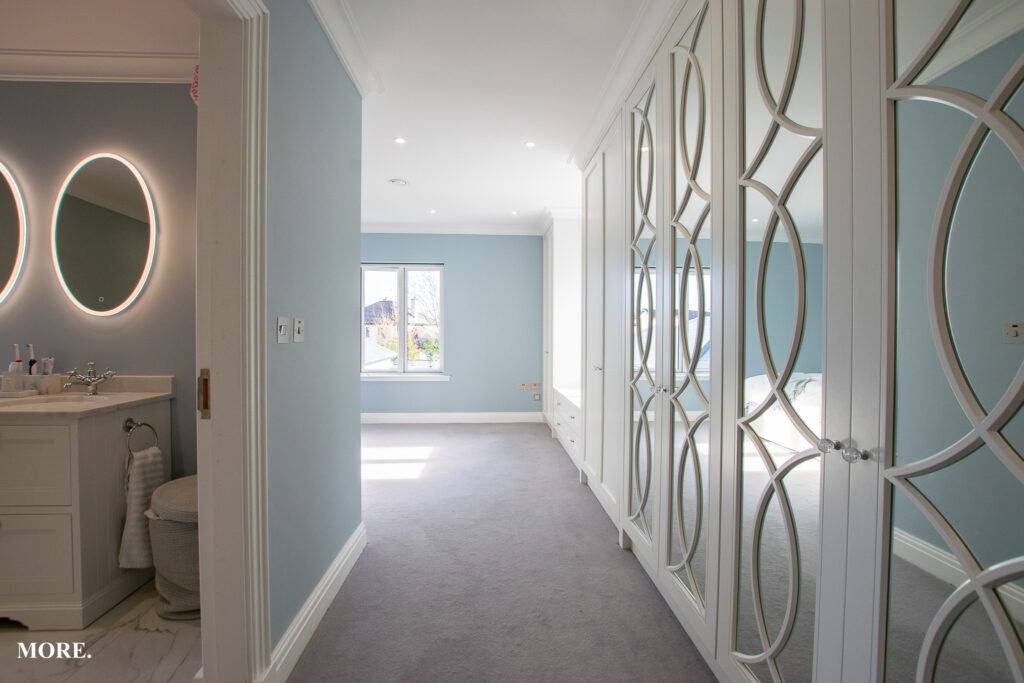 Upon reflection, is there anything that the client or Mr O'Reilly would have done differently?
"We would have loved to provide our client with a virtual reality experience of the design before they started the build, but unfortunately we were not set up for that service at that point. We find VR such a strong tool for the client that makes their decision process easier."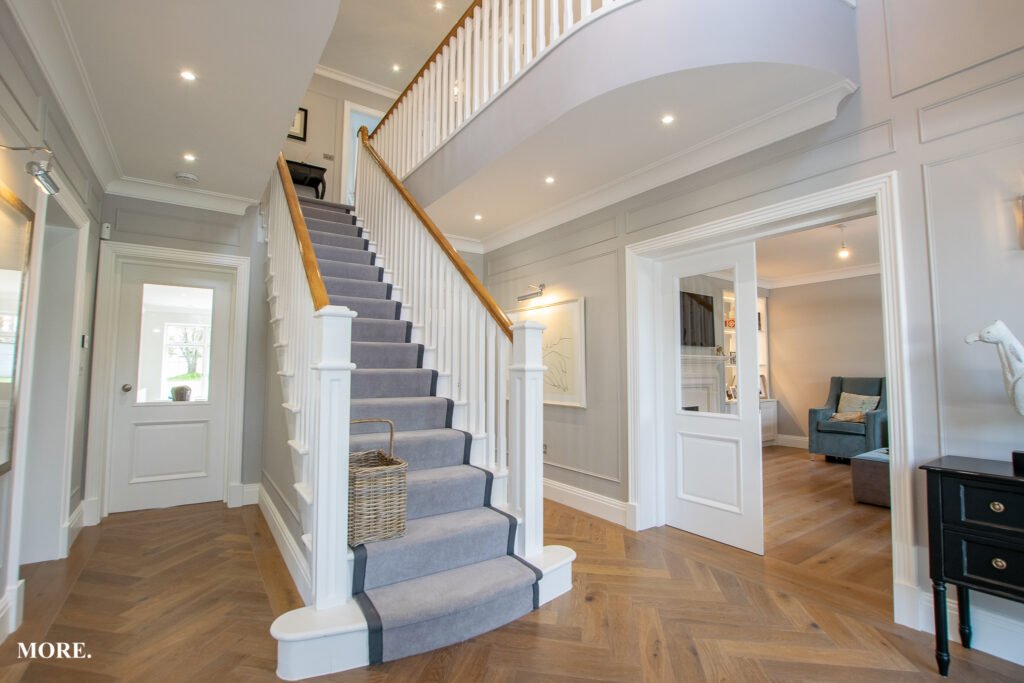 When it comes to his overall thoughts on this project?

"We love this project, like all our projects. We are passionate about our built environment and we treat every project we work on like it is our own house. We are very proud to have completed a house of this caliber in a prominent location in our home town. We had a good professional relationship with the client, which made the process enjoyable and productive. "Currently we are in the process of bringing a sister house of this one to site and hopefully within a year we will be standing proud between a pair of very beautiful and impressive homes. When a project is beautifully designed and executed, people talk about it for the right reasons. It has a positive impact within the community,'' concluded Rory O'Reilly.