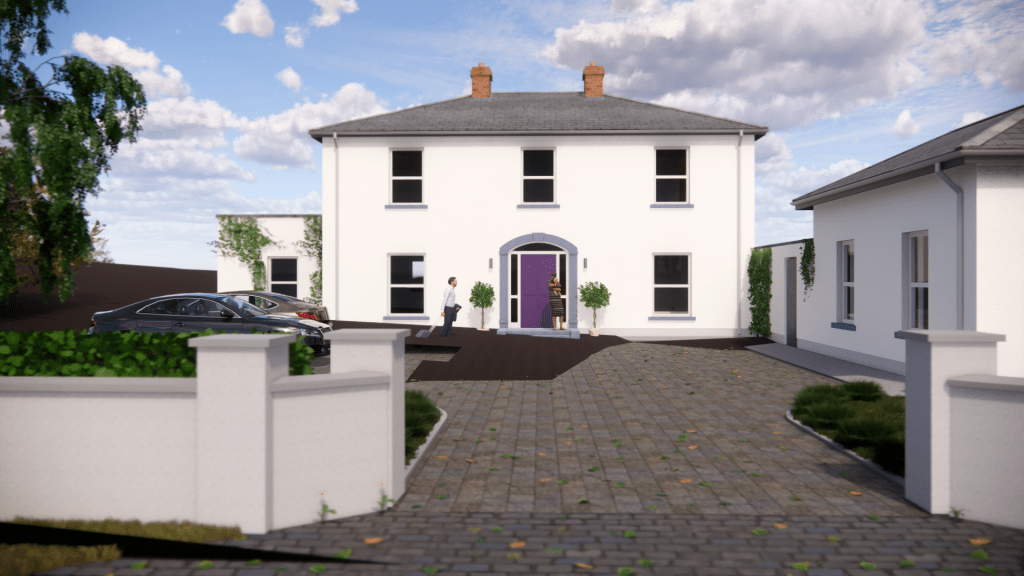 Balrath House is a new dwelling to be built with a shared family entrance by our clients. The design is inspired by traditional georgian styling with some updated and modern features.
Conceptual Ideas
This site currently hosts an old unoccupied dwelling and out buildings. To achieve the design the client wanted the site will need to be cleared and then built from the ground up. As such, our thoughts for the dwelling evolved around the following concepts: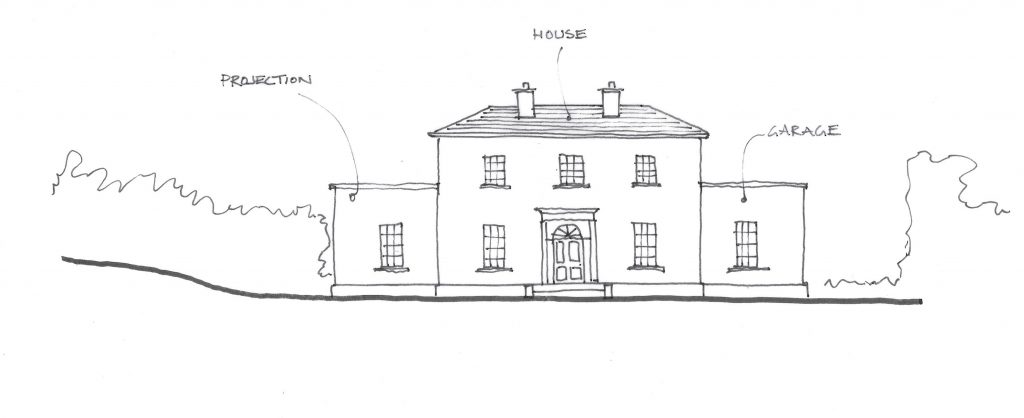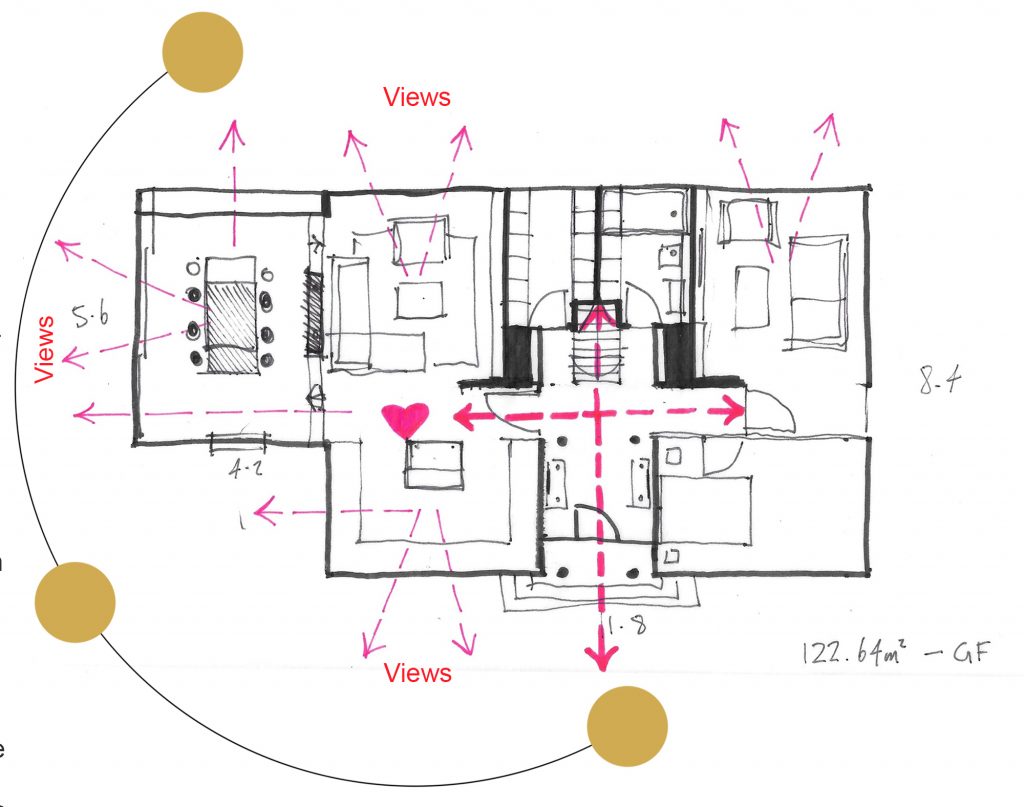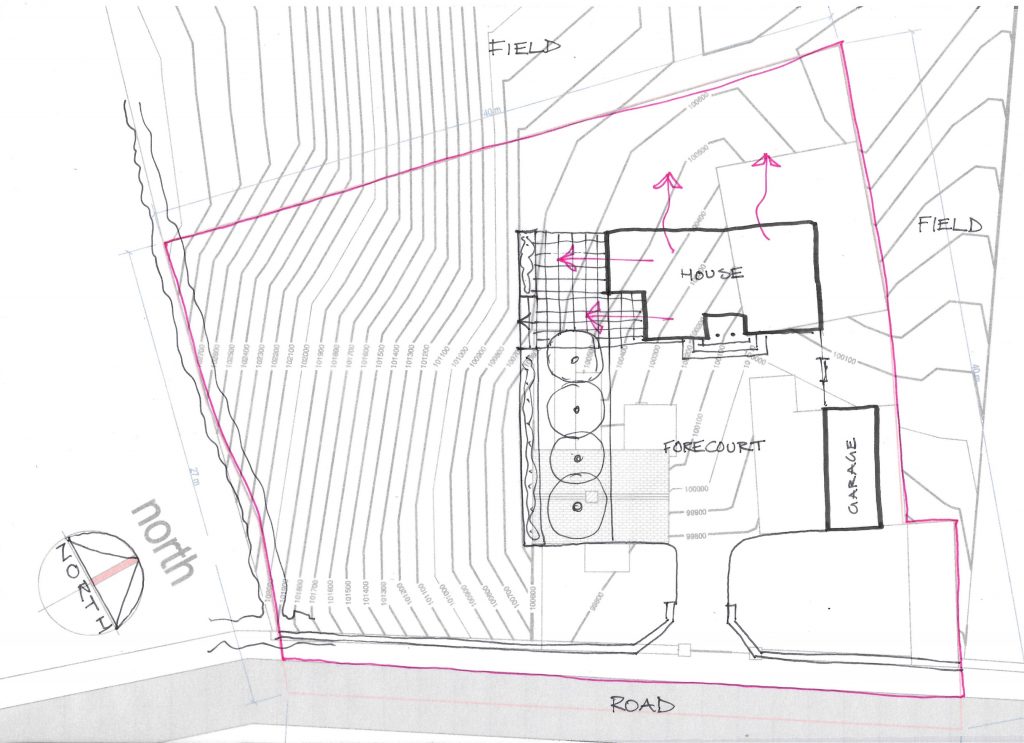 Heavily Inspired by traditional Georgian Style with symmetrical front facade;

Modest sized salon which includes a seperate external entrance;

Open plan Kitchen/Living/Dining room with consideration to flow throughout the rest of the house;

A generous size Garage/ shed for storage and working in;

Parking area to be kept discreet;
Layout developments
The evolution of the design has mainly centred around the relationship between the two forms. As mentioned previously the biggest challenge is to marry the traditional and modern forms together successfully. The Elements housed inside the forms have not changed hugely in the various renditions of the design. Many of the decisions made were to optimise views and natural light while maintaining privacy for the family.
Ground Floor
In the ground floor of the farmhouse form houses a large entrance hall, guest room, seperate living room and family bathroom. The open plan kitchen, living, dining are housed in the contemporary form along with a utility room.
First Floor
The first floor houses a bathroom, 3 bedrooms and the master bedroom which features a generous changing area and en-suite.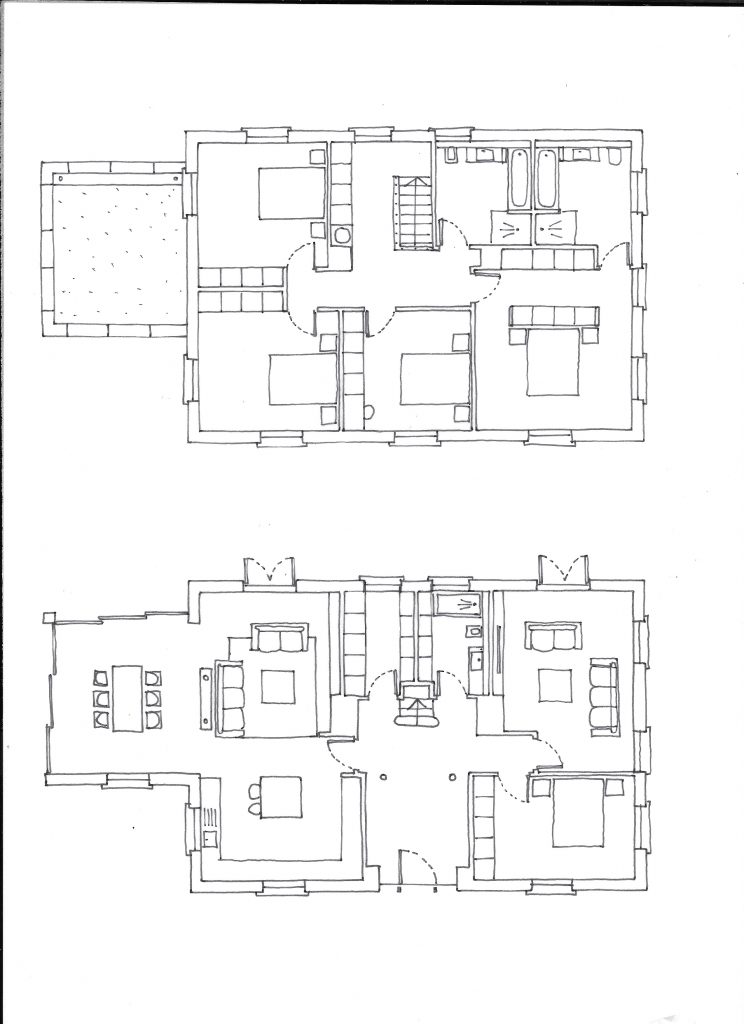 ---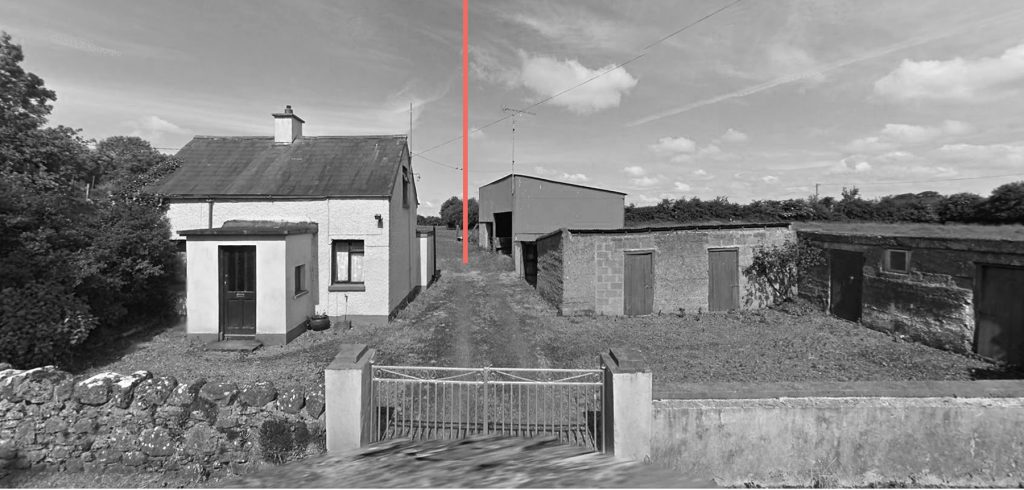 ---