New build residences and light touch site landscaping on family land.
Conceptual ideas
As the new dwelling is to be constructed on the family farm surrounded by mature trees/hedging and agricultural fields the setting of the site is distinct and should be sensitively treated. As such, our thoughts for the new dwelling evolved around the following concepts:
The house should 'respond' to the site in terms of views, levels, and context;
Modest scale in modern vernacular forms to suit the rural setting;
Internal look to be light & bright with modern detailing;
High performance envelop with MVHR, Air to Water Heat pump, PV Solar panels and Battery storage;
Maximise the views to the south facing agricultural fields.;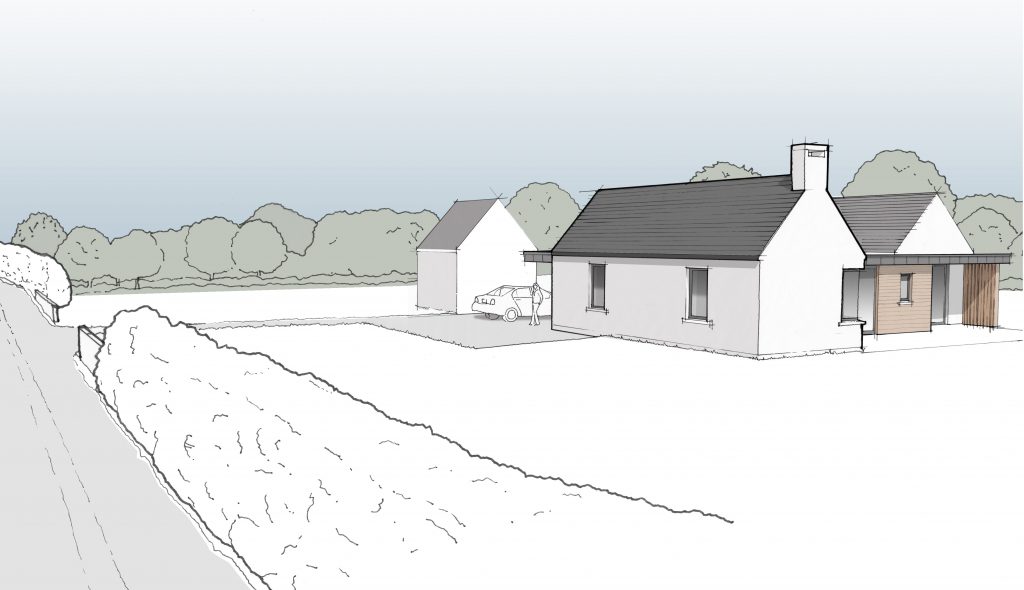 Site Layout Out
Cushinstown House is a project that responds to its place both in terms of its form and choice of materials. The use of materialand colour in particular relate to the agricultural setting.
The linked pitched forms capture the views of the landscapeas it wraps around the central kitchen/dining space, reinforcing it's position at the heart of the home.
---
Floor Plans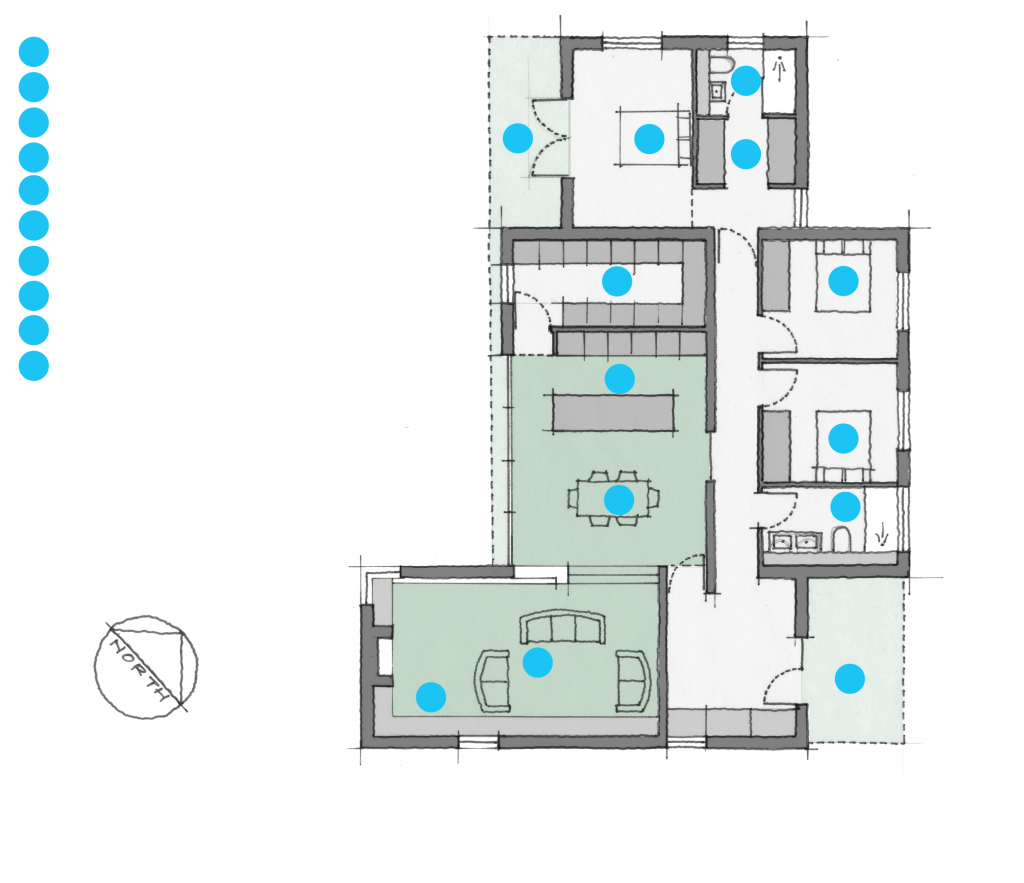 The proposed dwelling is divided into living and sleeping zones arranged primarily as a single storey dwelling.
The open plan kitchen, dining and living spaces make up the great room and are arranged to maximise natural light and views. The generous kitchen has a large island and is in close proximity to the utility.
The living room is located just off the kitchen/dining area where the floor level is slightly elevated. This combined with the open-pitched ceiling in this space, helps to create a spatial tnasition between the two zones. An informal office/study are is proposed to the rear of the living space.
The kitchen, dining and living spaces are set back from the roof line above so as to avail of solar shading.
The sleeping zone has 3No. bedrooms and a family bathroom. The master suite has a walk-in wardrobe and en-suite.
The windows are arranged to frame scenic views but also to utilise solar gains as a free heat source.
Total floor area = 150m² (approx.)
Internal Design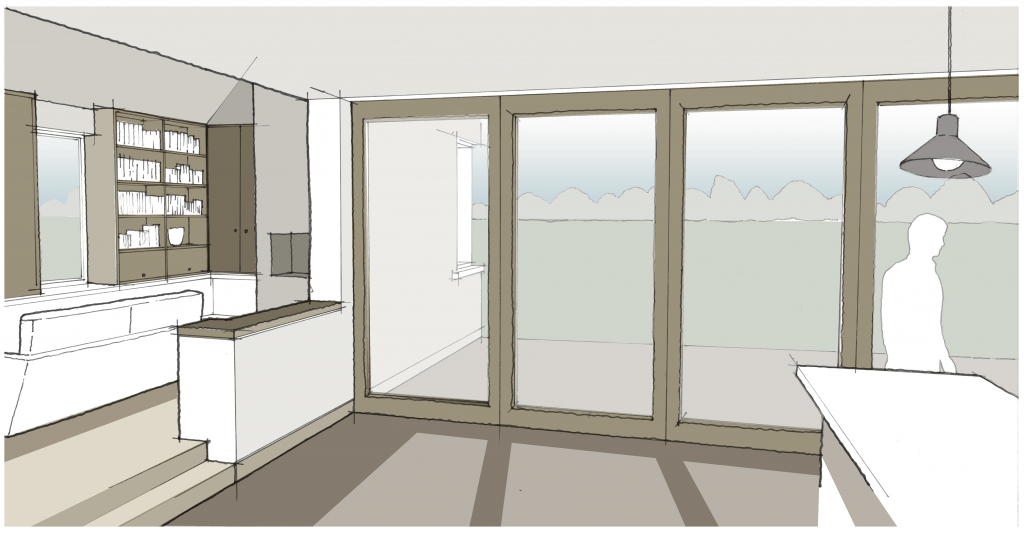 The living room is located adjacent to the kitchen/dining area and is accessed via a gentle set of steps. This space is also vaulted to maximise a sense of space. An informal office/study area is proposed to the rear of the living space.
---