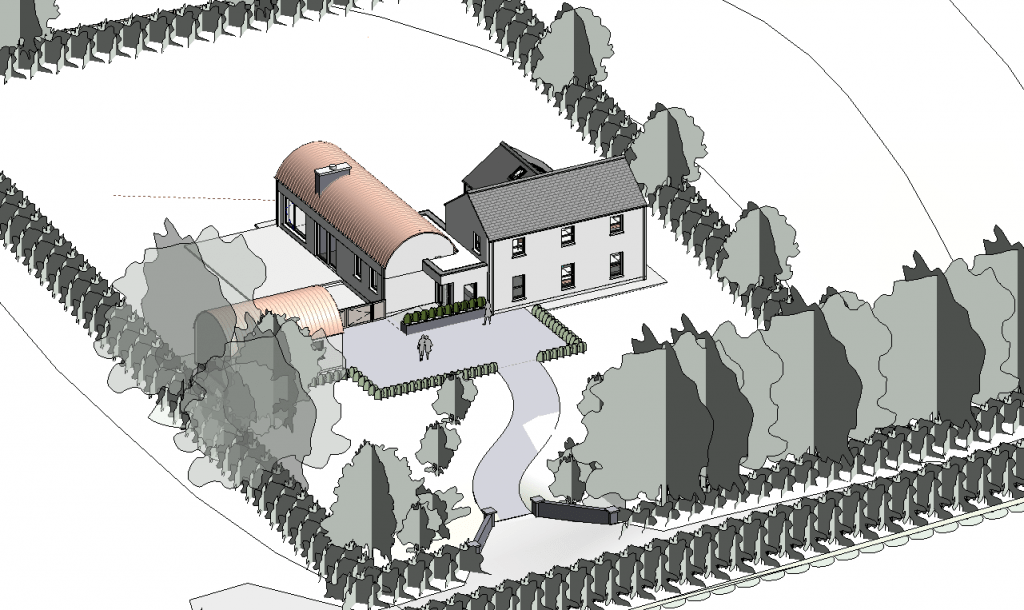 House EED is a family home going to be built on agricultural land by our clients. The design is a nod to what is traditional to the area and is primarily made up of a farmhouse style with a contemporary twist.
Conceptual Ideas
The site is a greenfield site surrounded by agricultural land and mature hedgerows. As such, our thoughts for the dwelling evolved around the following concepts: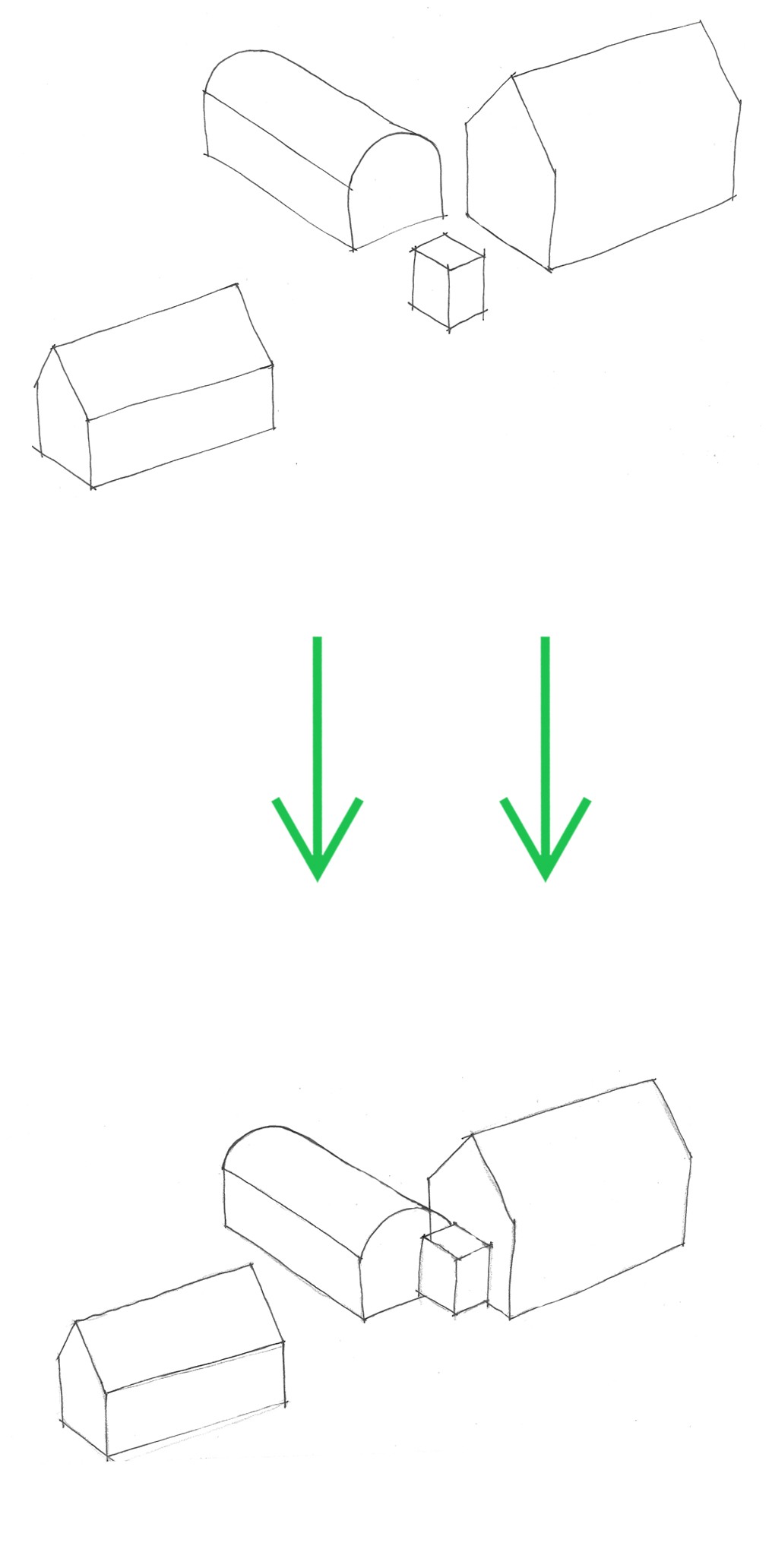 Sensitively marrying traditional and modern forms.

Blurring the transition between inside and outside for the main spaces with outdoor living promoted and a flush threshold;

Spaces arranged according to the sun path;

A clear distinction between uses and forms, i.e. farmhouse for sleeping and the barrel roof structure for the living;

A central signature staircase as a focal point;
Layout developments
The evolution of the design has mainly centred around the relationship between the two forms. As mentioned previously the biggest challenge is to marry the traditional and modern forms together successfully. The Elements housed inside the forms have not changed hugely in the various renditions of the design. Many of the decisions made were to optimise views and natural light while maintaining privacy for the family.
Ground Floor
In the ground floor of the farmhouse form houses a guest room with an ensuite, an office, a bedroom and the family bathroom. The open plan kitchen, living, dining are housed in the contemporary form along with a pantry and utility room.
First Floor
The first floor which is solely situated in the farmhouse form is to house the master bedroom, two bedrooms and a bathroom this area is to be a private space for the family.


---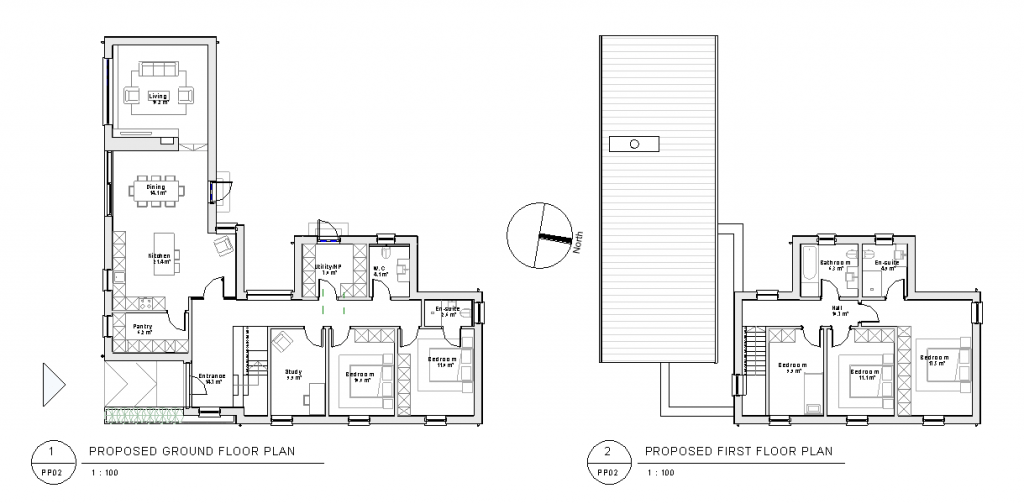 ---