Design Development
Planning has been granted for a high quality residential development in the center of Mullingar, Co. Westmeath. Poised adjacent to the Royal Canal Waterways, schools, retail, sports facilities and public transport connections.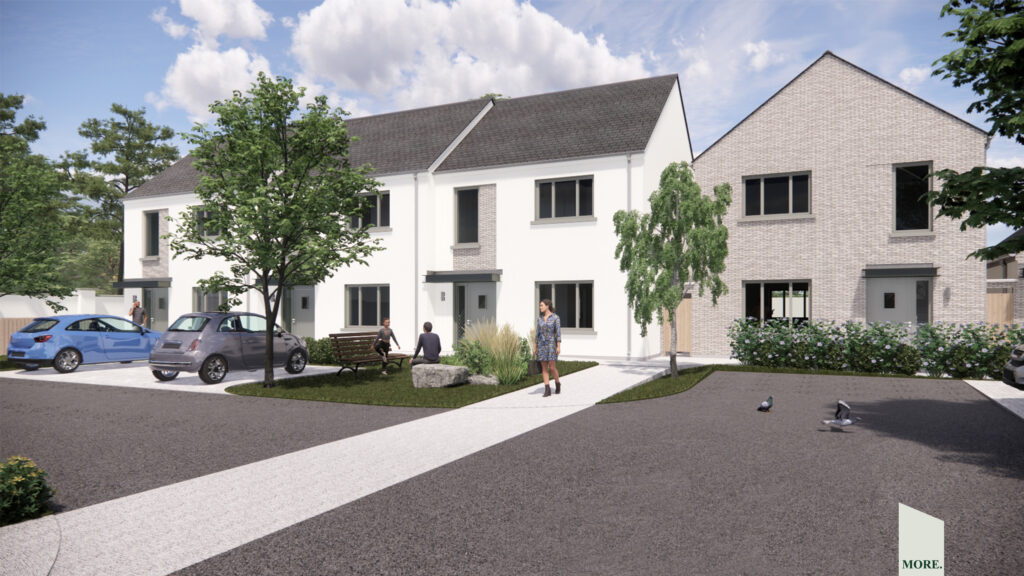 The development is made up of one and two bedroom units. The scheme makes use of lands in the center of Mullingar that are left undeveloped which run the risk of attracting undesirable behavior. The premise of the design is to create a sense of place in this previously undesirable plot of ground.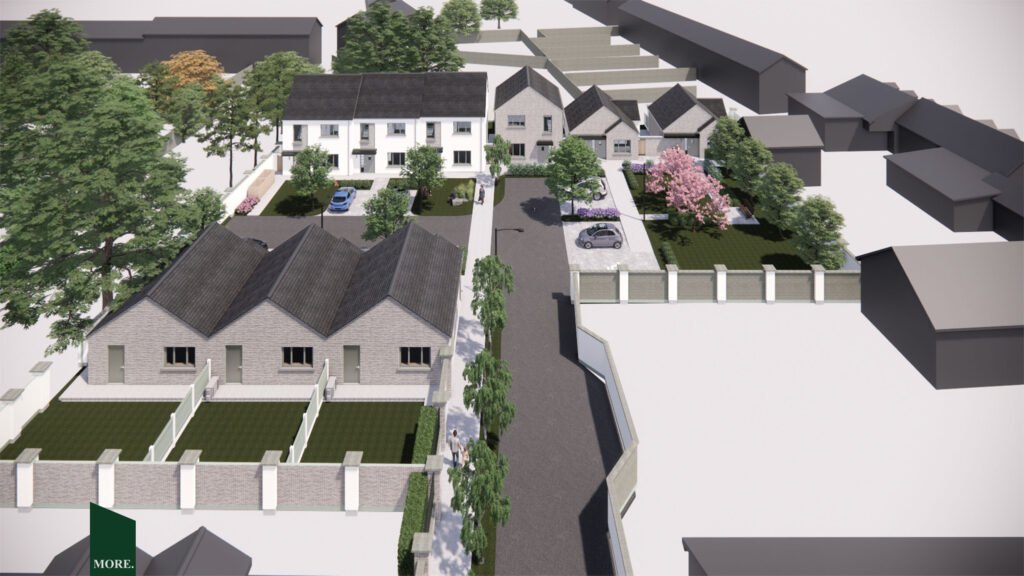 Following a carriageway and pedestrian footpath along an avenue of birch trees you enter the heart of the development. An open are that provides off street parking for residence. There are multiple areas incorporated within this center for a mix use of outdoor activities. When designing this scheme our team aimed to design be a fully inclusive neighbourhood within a neighbourhood.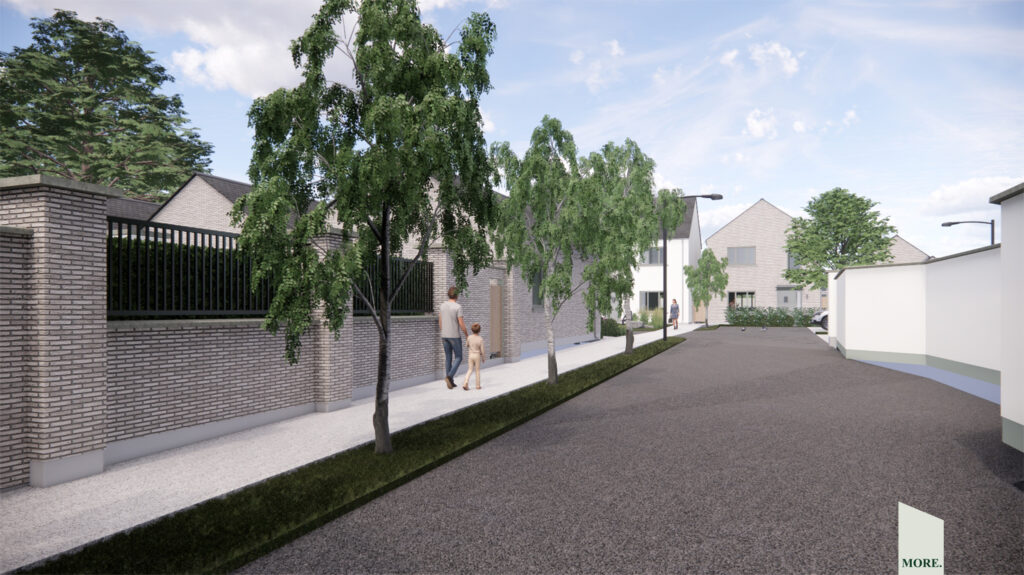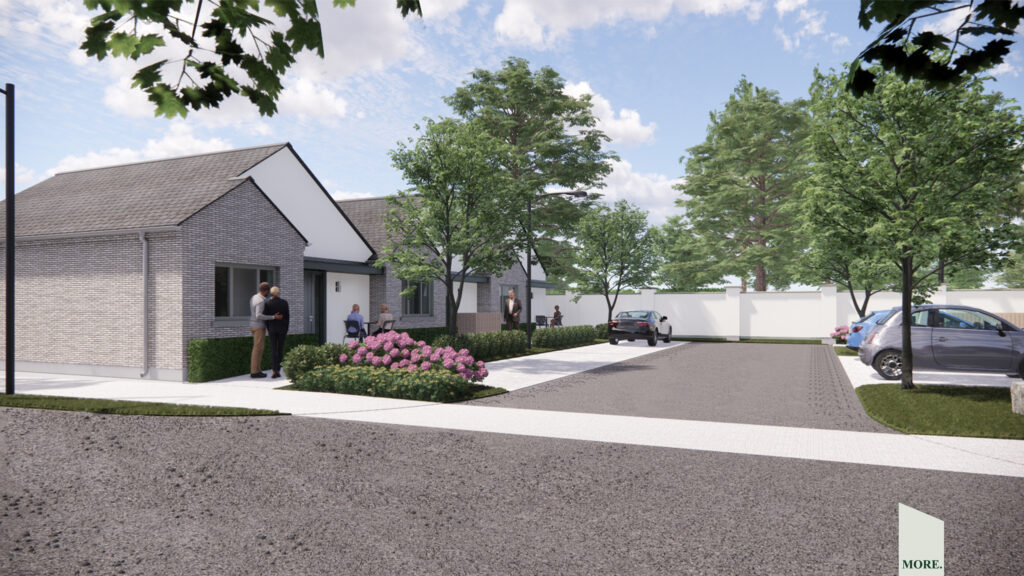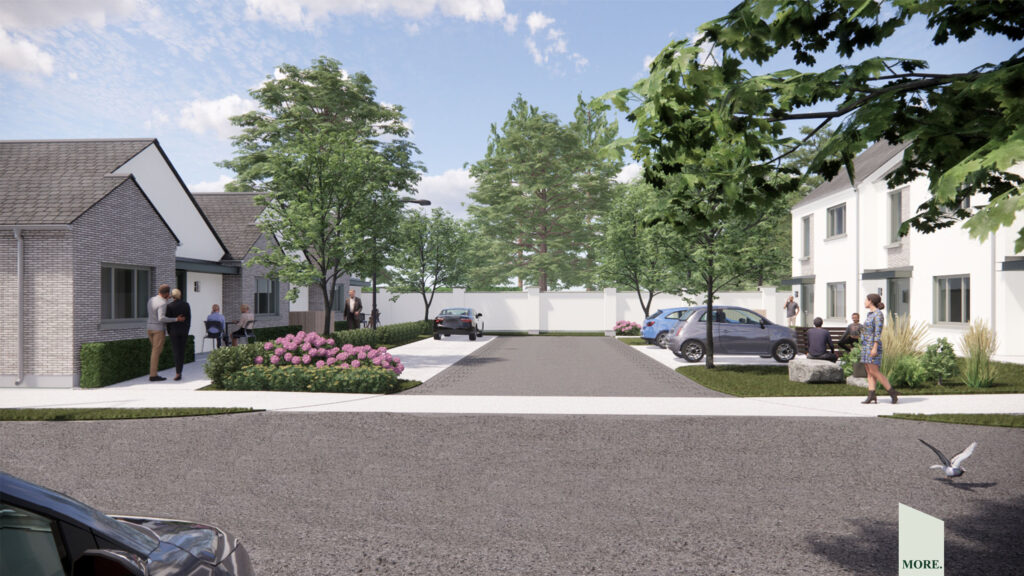 Instead providing one big open grass area for only children kicking ball to enjoy, we designed numerous spaces throughout the public open spaces for one and old to enjoy. There is an area for children to kick ball and play, an area within a wild flower garden for retired residence to sit and watch their neighbours pass by. There is a smaller green area with a garden bench and landscaping stones that act as unofficial street furniture for those sunny days when residents will want to sit outside and have social interactions.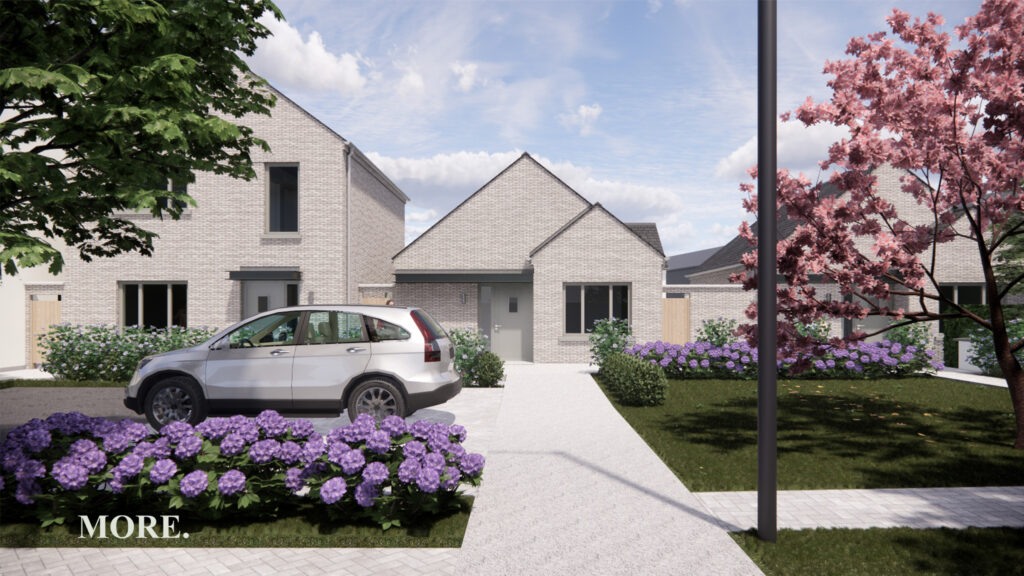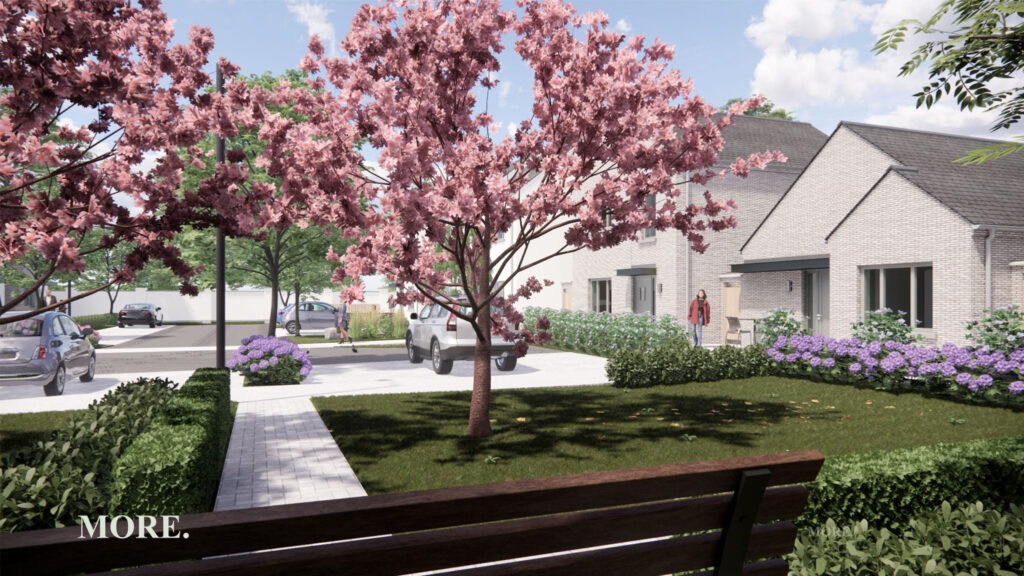 Each residence has its own parking, back garden areas and patios to sit outside the front of their homes, which will encourage an inclusive micro community. Each dwelling boosts its own covered area over the front door and outdoor lighting to shelter from bad whether on those winter nights.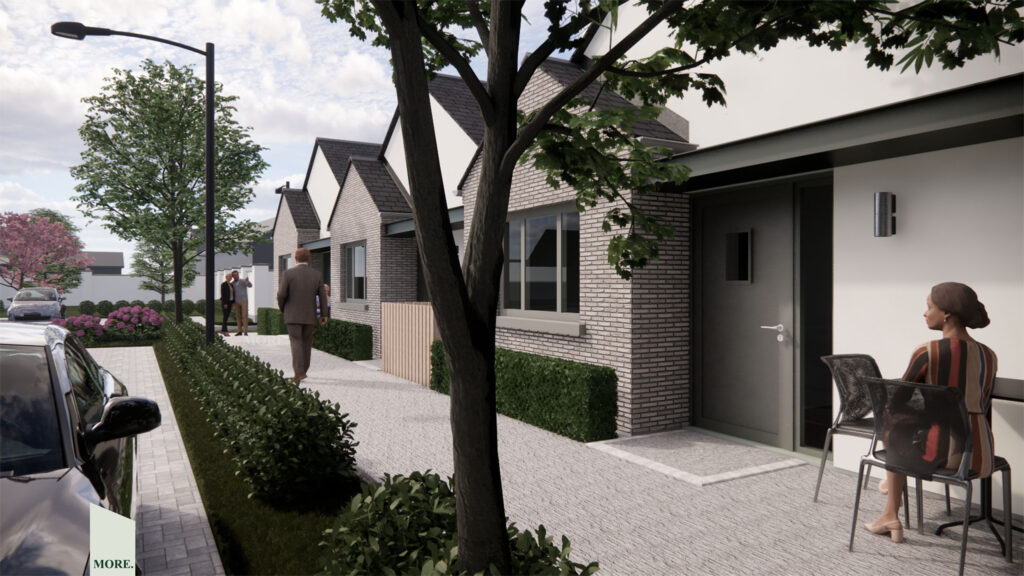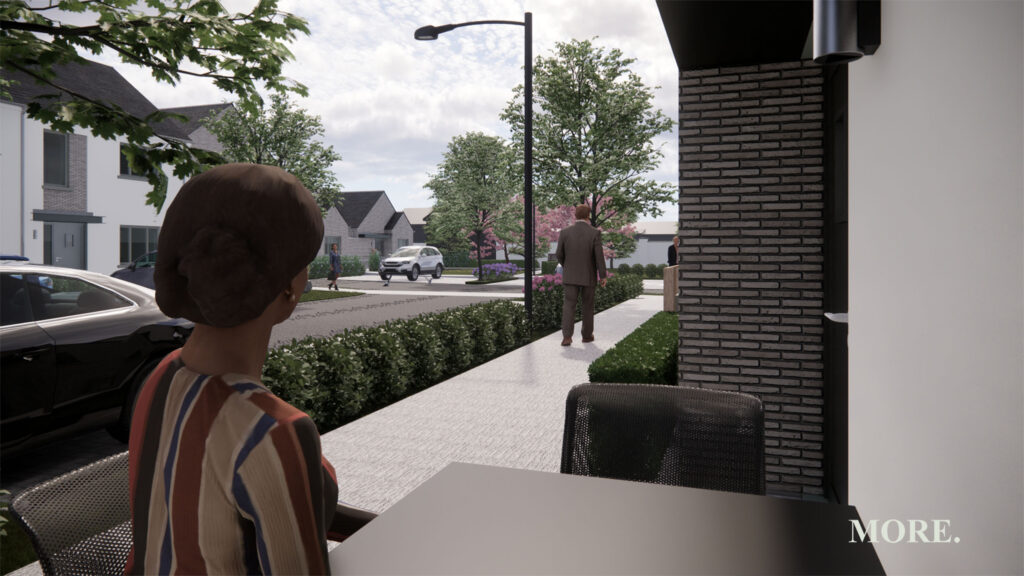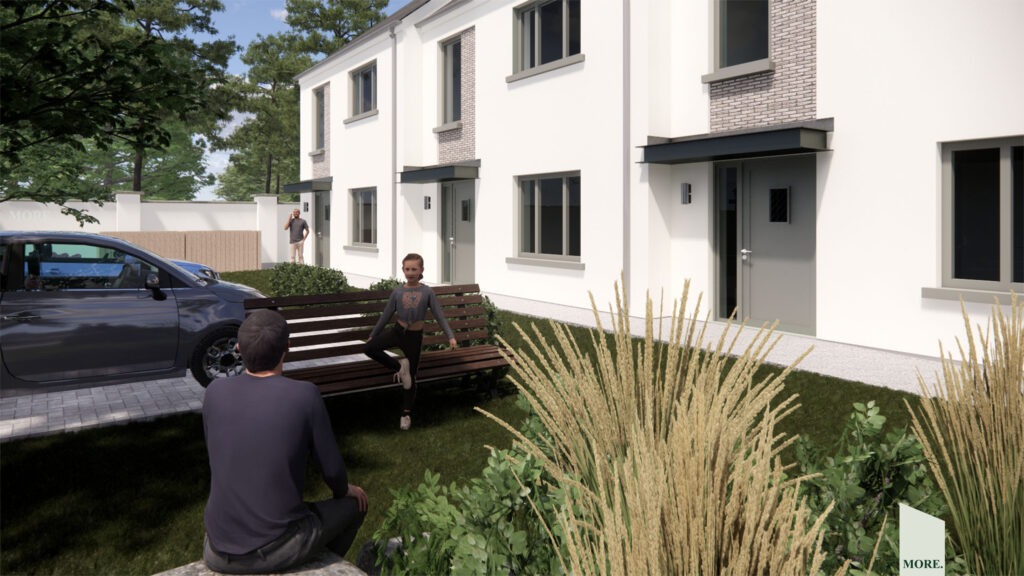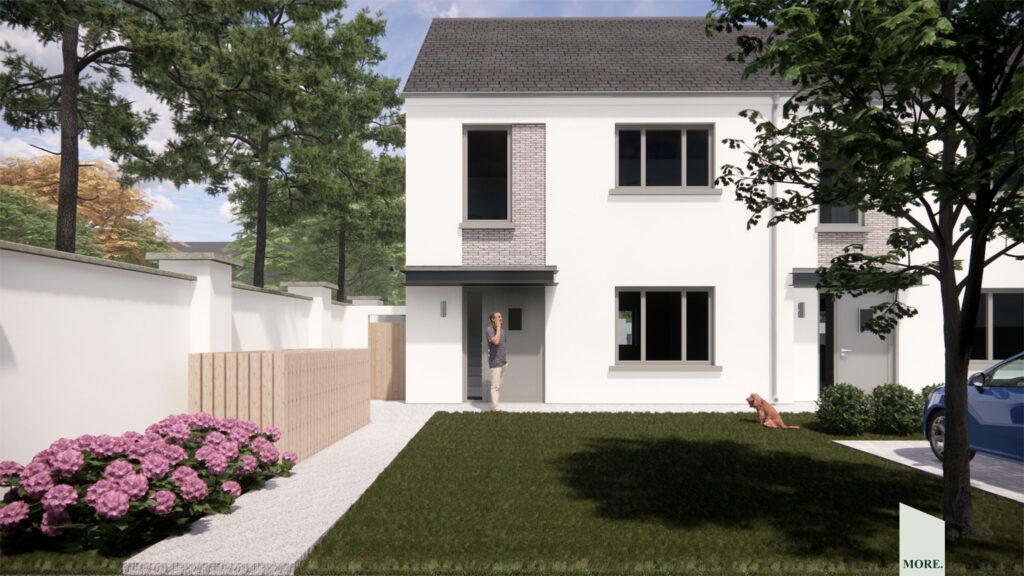 The materials are simple and reflect what you would find within Mullingar. A mix of buff brick, slate roof tiles, nap render walls and metal canopies. The roadway will be tarmac with designated areas for pedestrians to cross and park marks with paving stones.
It was a pleasure working on this project, and we are very grateful to be chosen to design a scheme that has high quality dwellings, high quality private spaces, high quality public spaces and high quality materials. With these ingredients this development is sure to be a success for the future occupants.